Solar Thermal
The cutting-edge design and industry leading performance of our flat panel solar collectors make them the clear choice for a wide array of solar thermal applications. Constructed of the highest quality materials to provide optimal performance and durability. Ideal for both residential and commercial systems, their lightweight design and advanced mounting hardware make these flat panels the best choice for any application. Never before has such a technology with such great capabilities come at such a price.
Product ID: ( TitanPower-AL2 )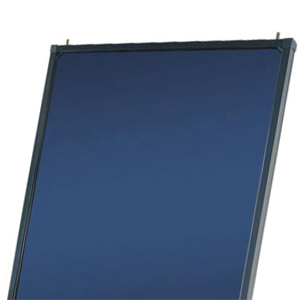 This solar collector was designed for residential domestic hot water systems. This collector features a laser welded serpentine absorber and a sleek design that resembles a skylight once mounted on the roof.
More Information
Product ID: ( TitanPower Plus-SU )
This Series of Collectors are the most technologically advanced and efficient flat plates produced to date by SunMaxx. Their ultrasonic welded high-density copper absorber and TiNOX selective coating enable them to deliver an astounding 81% efficiency based on absorber area.
More Information